What is Scooget?
Scooget is a community centered around member-generated information on tech products, and where gadget enthusiasts can come together to share their product collections and experiences.
Join us now!
Why Scooget?
Blog in minutes
Creation of your own products blog is really easy and you can bring it to life with videos, photos, and add links to products in your collections.
Everything in one spot
Organize all your favorite products in one place with collections and you can share with your followers in Scooget or anywhere else with just a link.
Engaged audience
Scooget community is keen to discover and learn about products from people with similar interests like yourself.
Earn reward
We make it simple for content creator to be able to earn money when sharing their products experience and knowledge.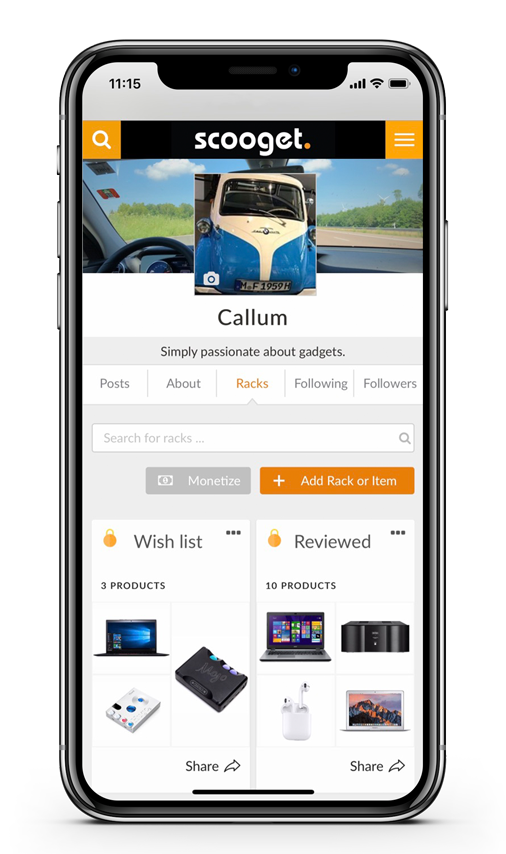 How to use Scooget and earn reward?
Curate a collection of your favourite products.
Share your scooget collection links with your followers everywhere, or
Simply just create interesting posts with your collection tagged.
Keep 100% of the affiliate revenue on purchases from your collections.
More than just a collection...
Collections enable you to easily create and organize your wish list, showcase your affiliate products and any products you like, or even archive just for nostalgic reasons. It is really simple and the possibilities are endless.