Why Scooget?
Note: Setup is formerly known as Collection
Visual discovery
Get inspired by visuals of how products are arranged and used in a setup, it's simply the most natural way to discover products and engage your audience.
Effective sharing
Manage your setup products from all vendors under one place and share them everywhere. Update once and you are good to go.
Earn money
We make it simple for creators to be able to earn money while sharing their setup experience and knowledge.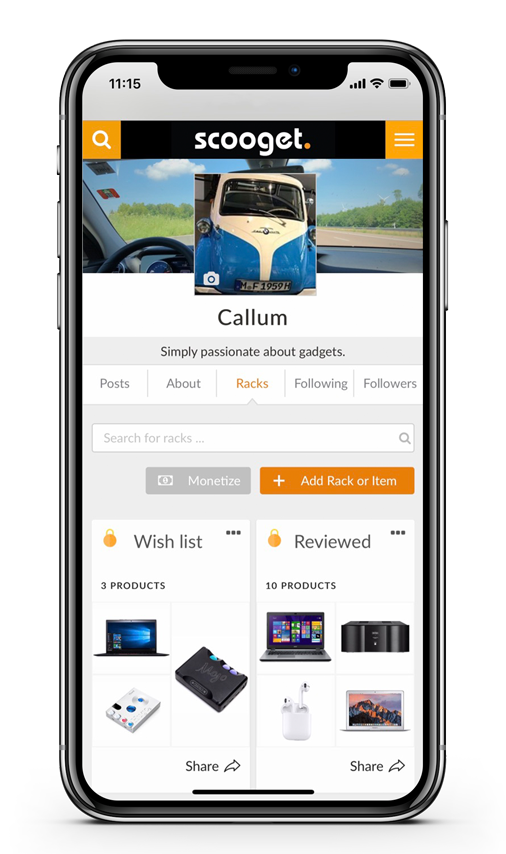 How to earn reward?
Create your setup with products
Input your Amazon affiliate tracking code
Share your setup to your audience
Keep 100% of the affiliate revenue on purchases from your setup
More than just a setup...
Setup enable you to easily curate and organize your products, showcase your affiliate products and any products you like, or even just archive. It is really simple and the possibilities are endless.